VIPEROLIGIST
Join Date: Jun 2007
Location: Viper Research Lab
Posts: 13,623
Mentioned: 1 Post(s)
Tagged: 0 Thread(s)
Quoted: 24 Post(s)
Messin with your sig Dave

Sorry

Jeff
---
Is your Viper Truck on the Viper Truck Registry?

"Success is not final, failure is not fatal: it is the courage to continue that counts."
― Winston Churchill
Senior Member
Join Date: May 2009
Location: Bryson City, NC
Posts: 6,854
Mentioned: 0 Post(s)
Tagged: 0 Thread(s)
Quoted: 0 Post(s)
Was on the phone with Tony while driving up from Columbia, SC from the airport. (wife did the talking, I hate talking while driving) Roads looked great. Planned to drive the truck to Tony's shop tomorrow morning. Then I hit Hendersonville, ND. Lots of salt on the roads. By the time I got to Swain County, was driving on snowy roads.

I'm from Michigan, so not allergic to driving on snow (more fun than sex... almost). But once I saw all that salt on the roads, trip to Tony's shop put on delay again until we can get some temps high enough to produce rain instead of snow to wash the salt off the roads.

In the mean time, the hood will wait, and I have a LOT of mods to install. If Sears (in Asheville) has a Road-Force tire balancer, I may get the 325/50-22s mounted tomorrow...
---
Tom
2005
"Yellow Fever" #285 Quad-cab
"He is no fool who gives what he cannot keep to gain what he cannot lose."
Quote by Jim Elliott
Senior Member
Join Date: Jun 2004
Location: Fairfield, OH
Posts: 17,270
Mentioned: 0 Post(s)
Tagged: 0 Thread(s)
Quoted: 0 Post(s)
ThankSS for the sig update Jeff.It looks great!
---
Dave "Big Dog" Breiner a.k.a "Roktman"
`04 #1544/3057 "BAD VENM" - 11:1 CR Forged Motor
,JM Heads,237/240 .595 Lift Cam,Harland Sharp RR,JTSVP TB,MF,3"Mids,
Bassani`s,Lambo`s,Super Snake Hood,,Cross Drilled Rotors,Camera,QA1`s,Remote Radar/Jammers,Custom Seats and Interior,4.56`s,Short Shifter,HID`s 1250W Clarion Flip,Checkmate Cover,Flamed Intake And Valve Covers,Viper Badging,Clear Headlights,Custom LED Switches/ Lighting,Billet Tanks &Trim,Boss 313`s ,Braided Lines,Smoked Tails,2/3 Drop,Lots More.
`96 Impala SS "The Roktship" S/C 396/1000 BHP/850 RWT
`03 Impala Nats " Best Of Show" Winner
Best Auto Insurance | Auto Protection Today | FREE Trade-In Quote
Site SUPER Moderator
Join Date: Nov 2008
Location: Chesapeake Virginia
Posts: 6,672
Mentioned: 0 Post(s)
Tagged: 0 Thread(s)
Quoted: 0 Post(s)
---
Mopar or No Car
2005 Commemorative Edition SRT-10 Born 051618 VTR-0259
2006 Mineral Gray Quad Cab SRT-10 Born 011000 VTR-0001 or VTR-2006-0001
2010 Bright Silver 300C SRT-8 Born 040913
Sandy to my friends
US Navy Retired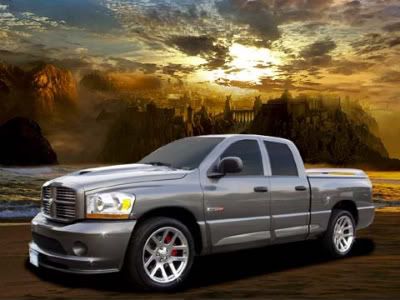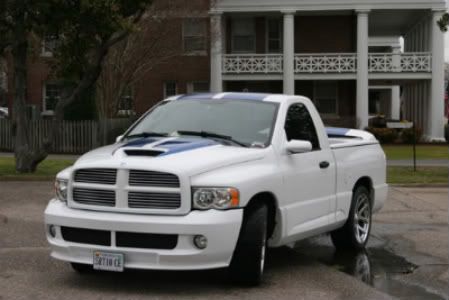 VIPEROLIGIST
Join Date: Jun 2007
Location: Viper Research Lab
Posts: 13,623
Mentioned: 1 Post(s)
Tagged: 0 Thread(s)
Quoted: 24 Post(s)
Currently Active Users Viewing This Thread: 1

(0 members and 1 guests)
Posting Rules

You may not post new threads

You may not post replies

You may not post attachments

You may not edit your posts

---

HTML code is Off

---