Here are the templates for the front radiators, I made all three emblems so you can take your pick:
Sneaky Pete
https://www.dropbox.com/s/z8xi0x58vs6srxg/Sneaky Pete.zip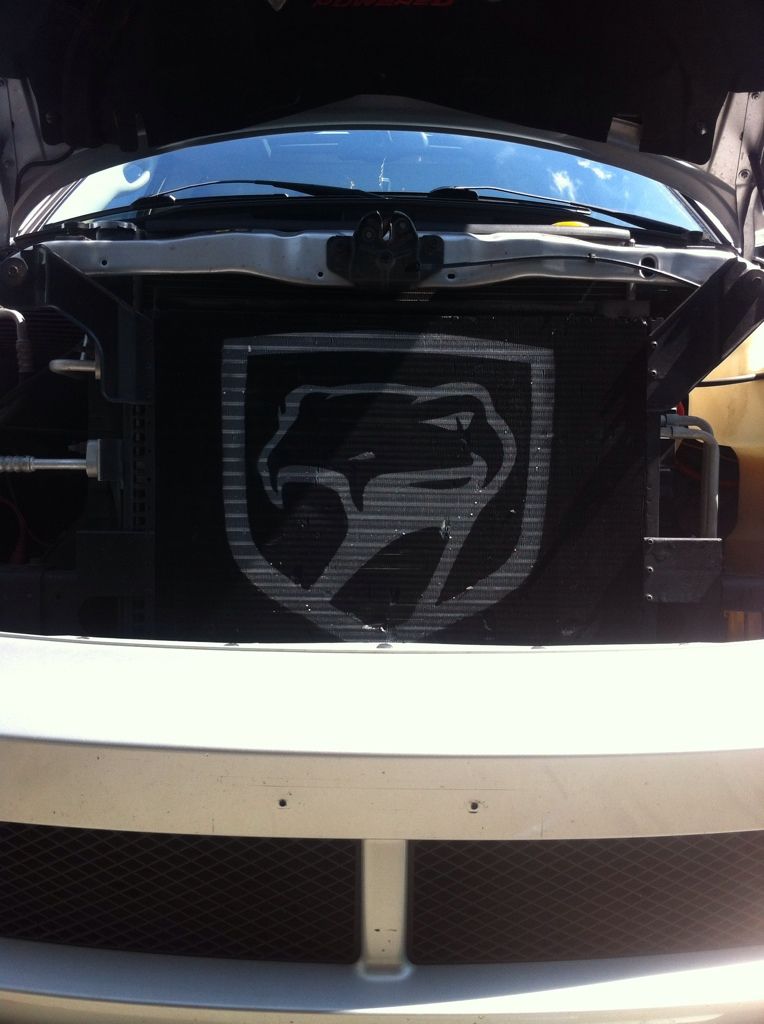 Fangs
https://www.dropbox.com/s/oa49sx5dhgcaoge/Fangs.zip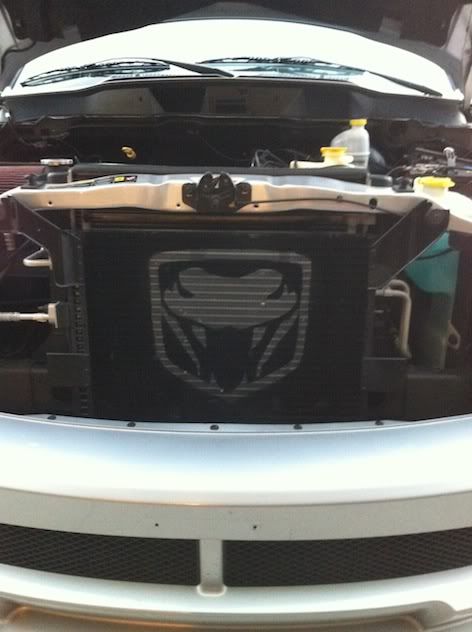 Stryker
https://www.dropbox.com/s/5xc2o1gfhyuyybw/Stryker.zip
All you gotta do is print out the 4 sections on regular 8.5"x11" paper or card stock then tape them together. Cut out the stencil with a sharp knife or razor and you're good to go. You can throw a latex glove on and try to hold them up against your radiator but that'll give some weak results, my recommendation is to spray the back of them with a light coat of spray adhesive and stick em on there so you can line all the parts up properly (Silly Dodge decided not to center the engine and radiator and what not) then spray paint them (Be sure to spray from 3 angles, from the front, then at an angle from the left and the right that way you get both sides of the fins on the rad so when you look at it from the side youll still see the image). The spray adhesive wont stick permanently to the radiator since the contact area is so tiny so it'll peel right off and you'll be left with a sweet new tattoo for your truck.
As always, these files will be hosted for the life of the internet so go nuts and post your results.